28 Jan

What is Executive Coaching and 4 Things to Consider When Hiring a coach

Any executive worth his or her salt knows that change is the only constant in today's world. If you want to be truly successful at what you do (inspiring and guiding teams, maximising profitability, and adding exceptional value to your organisation), you need the right vision and the power to keep up with changes and implement new ideas. In other words, knowledge, skills or degrees cannot be the only weapons in an executive's arsenal. You need agility in terms of emotion and cognitive skills too. And that is exactly where executive coaching can make a difference.

Now, before you decide to hire someone for such kind of coaching, make sure you understand what it is all about. If you think that executive coaching will simply resolve performance issues or address any behavioural lapses, think again! Modern-day executive coaching helps you attain the ability you need to appreciate, visualise, analyse and implement changes. Hence, the right coach will work with you for months together, to:
Help you identify areas that need maximum improvement.
Teach you to get the necessary support from important stakeholders.
Show you the best ways of making progress in the areas identified (for improvement) and help you take real action.
Help you measure the progress you are making, so that you know when you are capable of making actual changes.
Teach you ways to maintain the improvements you are achieving in different areas.
Executive coach hiring, when done right, can make way for a meaningful and powerful experience that shows tangible results. The best coaches will help you to realise and value your true potential and become a much better version of yourself. This will naturally boost your performance and help you do more for those who follow you.
What to look for when hiring an executive coach?
From our experiences in coaching executives, the following 5 Cs are the top factors to keep in mind when you are looking for a coach who can get you exactly where you want to be:
1) Credibility, which comes from real experience
A man who has never been in the water cannot teach you how to swim. This principle works for executive coaching services too. This means, you need to ideally pick a coach who has the experience needed to guide you towards your ultimate goal. So, for instance, if you are looking to become a senior vice president at your company, you need a coach who has been there and done that. Don't just go by certifications, as they cannot get you fruitful results, unless paired with experience.
If the coach you are planning to work with, enrols for certification programs regularly to stay updated with the latest in the coaching world, it is great. However, he or she needs to have the relevant experience and should be able to show you the actual ropes on how to actually reach the milestone you have in mind.
Read – How to Choose the Right Career Coach?
2) Chemistry
Since executive coaching solutions are both time-consuming and expensive (for good reason), it is important to understand if you are "hitting it off" with the coach from the very first meeting. Even a half an hour conversation should be able to inspire mutual trust, confidence and a positive chemistry, if the coach is right for you. Essentially, the interpersonal dynamics and the rapport need to be right. Otherwise, the future experience can be disappointing or unsuccessful.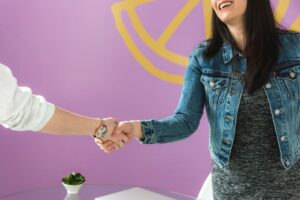 Check your chemistry before deciding on executive coaching
So, a chemistry conversation should be balanced in nature, with both the executive and the coach finding out about each other. For starters, the coach should seem supportive, easy to talk to, and have a style that complements yours. During the conversation, you should feel understood, respected, connected and the coach should actually listen to you. You should also ask questions about the coach's prior experience and his or her method. On the other hand, the executive coach should also try to find out where you want to improve, what your goals and challenges are, what your working style is, and what kind of coaching you are comfortable with.
3) Confidence
As an executive, you need a coach who is actually confident about what he or she does and can guide you to your destination with ease and efficiency. But, how do you gauge confidence during the executive coach hiring process? These pointers can help you:
Go for a coach who seems at ease and is not trying to market themselves or making tall claims. It often indicates a sense of insecurity.
A confident coach will not try to appear perfect or say exactly what you would like to hear at all times. They won't try to prove themselves. Instead, they will be their real selves, so that you get a clear idea of how it will be like to work with them.
Zero in on a coach who can share client success stories that seem real. Make sure such stories are relevant to the journey you wish to embark on to reach your goals. Ideally, the coach should be able to describe what a past client's problem was, how they worked on it together, and what kind of results were accomplished and in what time. Also, the executive coach shouldn't be someone who brags about that accomplishment or claims it as his own. They should give due credit to the client.
4) Character 
Before you hire an executive coach, you need to feel good about their character, to develop trust. In fact, the coach should be someone with whom you can share your deepest fears and highest hopes. They should have an open attitude towards your worries, disappointments, and what you think of yourself and your situation. So, how do you pick such a coach? After all, it will at least take some time before you can assess their integrity, trustworthiness and commitment through their work! These tips can help:
During the first conversation, try and ask the coach about their role models or people who inspire them. Make a note of the same and get an idea about the kind of principles that drive your coach. For instance, they might be inspired by a business leader who makes time for family on a daily basis. Or, a sportsperson who worked hard to get back to the field after a major injury. Or, your coach might draw motivation from someone not too famous but who has left a lasting impression due to his sincerity and dedication at work. Observe how they speak about their role models – does it sound genuine, heartfelt and confident? If yes, it's a good sign.
Another effective way to find out about the character of your executive coach is by asking them about moments or tuning points that made them who they are. Were there any incidents that shaped their values or mission? For instance, you can ask them about how they got the inspiration or idea to venture into the field of executive coaching. Find out why they love their work and what makes them tick. The right executive coach will be open with you about their true character.
Read – 3 Big Ideas for your Career Development
5) Cost (not really, look at value instead)
If you are serious about executive coaching, settling for something that is simply inexpensive won't do. You need to make sure if it offers value for real and whether that value is something you are actually looking for. Plus, the coaching shouldn't waste your time, since, as a leader, you surely have many important matters to tend to.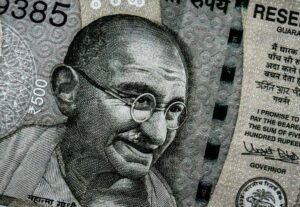 Let value, rather than price, influence your decision of going for executive coaching
Choosing a coach who is inexpensive can often leave you with text book prescriptions, which may not work for your context. With the slew of coaching certifications available, there is sometimes a proliferation of inexperienced coaches, who have the requisite knowledge and credentials on paper, but may lack the depth of experience and clarity required to guide you. In such cases your time spent on coaching turns out to be more costly than the price you pay for coaching itself.
So, while hiring an executive coach, focusing on the quality, experience and value-addition is more crucial than the price they quote. Pay attention to the kind of insights they can offer, how easily accessible they are, and whether they value your time.
Here's an example to make this point clearer – if you are travelling from one state to another, you can take a train or fly or go on a road trip. However, if you are in a rush, flying is the most efficient way to travel, even if it's not the cheapest.
To sum up
So, you now know what to look for when availing services like executive coaching for businesses or executive coaching for individuals. By keeping the 5 Cs (Credibility, Chemistry, Confidence, Character, and Cost) in mind, you can select a coach who is perfect for who you are and where you are headed. Above all, trust your gut instinct, since hiring an experienced and knowledgeable coach should be completely worth your time and money.
If you are curious to know more about executive coaching, schedule a call with me and allow me to clear up all your doubts and concerns.
Read also: Invest in your Personal Brand to know how best to showcase your transferable skills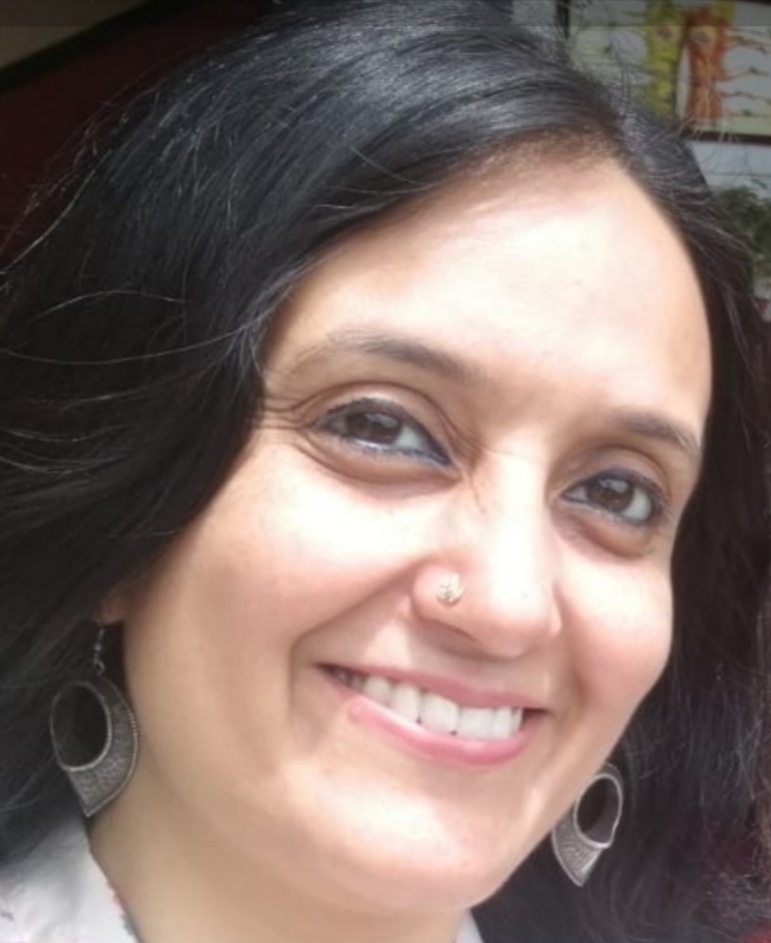 Kavita, an alumna of IIM Ahmedabad, brings 20 years of experience in Experiential Learning, Coaching, Personal Growth & Change. Her forte is Career Transition Coaching and Leadership Development for mid-senior individuals, helping them find success and fulfilment at work . She also teaches Career & Self Development courses at leading management institutes including IIM Kozhikode, IIM Udaipur, IIM Indore and at the IITs.