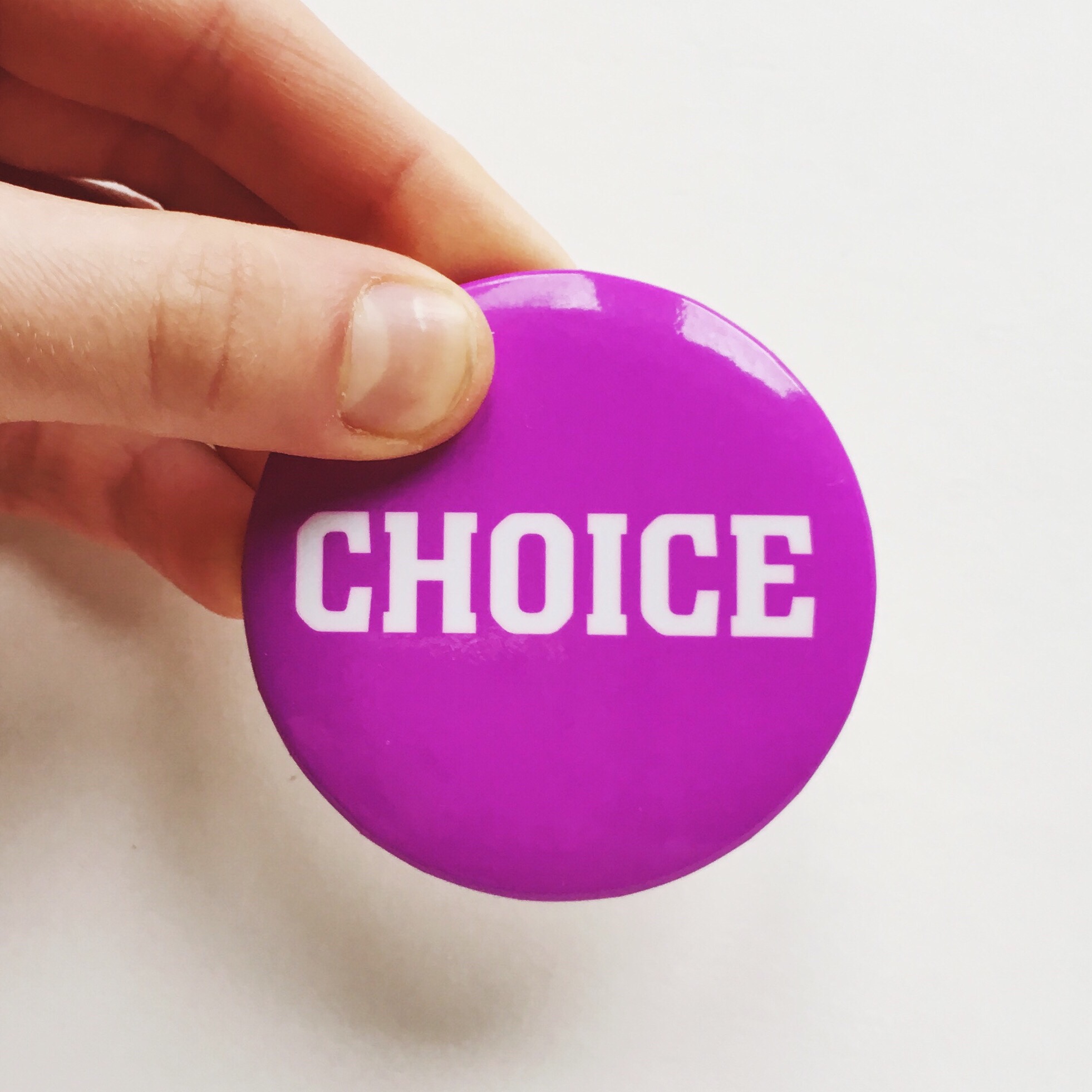 17 Jan

How to Choose the Right Career Coach? 8 questions to ask

What you do for a living probably takes up a large part of your day as well as your attention. This is why, it is essential for you to be satisfied with your career and feel the passion to constantly reach greater heights. However, at times, you might feel that your current role is not as exciting as it used to be. Or maybe, you are yearning for an opportunity to grow further or in a different direction, which your present job or even industry might not offer. In such a scenario, it makes sense to choose the right career coach who can help you identify your strengths, specific needs and ambitions, and guide you towards a role that promises better job satisfaction and the professional growth you deserve.
Here is how you can benefit from career coaching:
The right coach will help you embrace a new career with confidence by identifying your potential for it and explaining the things you can learn to make this transition smooth.
In case you have a clear idea about the kind of role you want, but are not sure if you are qualified for it, a career coach can show you the ropes on how you can achieve your goal.
If you feel you are in the wrong career and need to make a big change, a coach can give you a fair idea about what you can do to choose the right career path.
A career coach can help you recognize the power of constructive feedback, so that you can make an informed decision about changing your career path.
With career coaching, you will be able to understand if the internal networking at your present workplace has anything to do with your decision to change your career path. If your current role is not the real problem, a career coach might show you how you can improve internal networking and re-consider your decision to quit.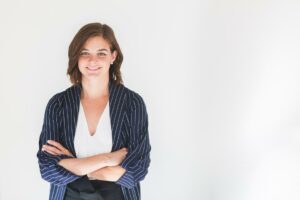 Choose the right career coach to powerfully advance in your career 
So, how to choose a career coach who is right for you? How do you know if he or she will guide you right, give you a balanced perspective, and support you when necessary and question you when you are not thinking straight?
Since your career is a crucial part of your life and something that adds meaning to it, apart from keeping you comfortable and secure, it is wise to get some expert help before going for a paradigm shift. If you need a career coach who can show you the path to greater job satisfaction and faster growth, and help you attain your ultimate goals, here are 8 questions you should ask first.
Read – 3 Big Ideas for your Career Development
8 questions to ask yourself so you Choose the Right Career Coach
     8 questions to ask yourself before you choose the right career coach
1. Is the coach someone you can have a good conversation with – It is vital to pay attention to your gut instinct when you want to choose the right career coach. And for that, all you need to do is have a 20-minute conversation with him or her, preferably in a relaxed atmosphere or while enjoying coffee. This will help you to share your thoughts, situation, fears and hopes easily and get an honest feedback. Then ask yourself how you feel about the talk. Did the coach's words inspire you, excite you or even make you feel a tad scared or anxious? Remember that feeling a hint of anxiety or fear is not really a bad thing, as this means that the coach has a balanced view and will help you overcome odds to achieve what you want, even if that means venturing outside your comfort zone.
2. Have they come across a problem that is somewhat like what you are facing right now – A common myth about career coaching is that the coach doesn't really need to know what you hope to achieve, to get you there. Don't go by it! Try to choose the right career coach who has helped someone like you, with a similar problem, before. Such a coach will know exactly what to do, to help you change careers successfully.
For example, if you have set up a new business and want to reap more profits, a life coach cannot guide you right. Instead, a coach who has extensive entrepreneurial experience, knows exactly what your goal is and how hard it might be, and has helped others to attain that, will be ideal.
If your aim is to change careers or make the most of your current role, a career coach who has tasted similar success and helped many others, is the right choice. Essentially, the coach must understand your challenges, desires and questions from a personal viewpoint.
3. Do you agree with some of their views – To help you choose the right career coach, a good test is to see if you align with their point of view and thought leadership. These days, it is easy to go online and explore the kind of work a particular career coach has done till date. You can peruse their blogs, articles, videos, webinars and even assessments to decide whether you identify with their ideas, opinions and views. And this is important, since you will then be comfortable enough to approach them and follow their advice. So, make sure you take a look at their media works, guest posts, interviews and LinkedIn profile, and then figure out if you have a good feeling about their thought leadership stance.  For instance, you can look at the Linked In profile of expert career coach Kavita Neelakantan, to make up your mind before beginning the career coaching process.
4. Does the coach have a positive energy vibe – Since you are about to take a major leap and embrace a significant change in your career and life, you will likely choose the right career coach if you find that he/she inspires you and makes you feel hopeful while keeping you grounded. Basically, you should get a positive vibe from him or her. While every career coach has a unique mindset, approach and view, their style and energy must be aligned with yours.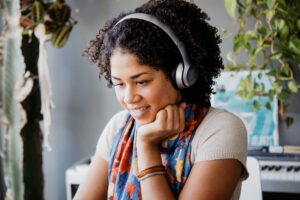 Choose the right career coach who makes you feel positive and inspired 
5. Do they have only certifications or are experienced too – A career coach is someone who needs to help people for real and make them resourceful and resilient enough for a major change. Hence, they need extensive training and ample hands-on experience. So, it is not wise to go with someone whose only claim to fame is a couple of certifications or degrees.
6. Do past clients have good things to say about the coach – When you want to choose the right career coach, try and find out what former clients have to say about the career coach you are planning to pick. Were they inspired and guided in a way that helped them achieve their ultimate goals and vision? Is the coach someone they loved working with? Reviews from past clients should make you feel confident enough to choose a particular coach over others and assure you that you are doing the right thing. You can also check out what our past clients think and feel about our coaching style and effectiveness, by clicking here.
7. Does the coach take your whole life into account while addressing work problems – Often, the reasons for work dissatisfaction have nothing to do with the work per se, in case of many professionals. In fact, personal issues like childhood pain, past trauma, a certain mindset or beliefs, lack of self-esteem or confidence, are factors that might hold back an individual when they are seeking more fulfilment or growth in their career. So, a career coach should ideally take a holistic look at your entire life instead of just focusing on your career. This will help him or her to join the dots between your personal and professional lives and offer you sound advice.
Read also – 7 Proven ways to Deal with a Mid-Career Crisis
8. Was the coach able to offer any value during the first 20 minutes when you spoke to them – Ask yourself if the coach was able to understand your problem well during the first conversation and if he or she managed to offer any concrete help or suggestion. If not, then you need to look for someone else. Remember that career coaching will only help you and that too significantly, if you choose the right career coach. As far as your career choices are concerned, you should settle for nothing but the best guidance possible. So, it is alright to think twice before you trust someone to make a difference.
The 8 questions discussed above can help you zero in on a career coach who understands you and your problem perfectly, knows how to get you to your destination, and is not afraid to challenge you, so that you can become the best version of yourself.
Read – 9 Point Career Change Checklist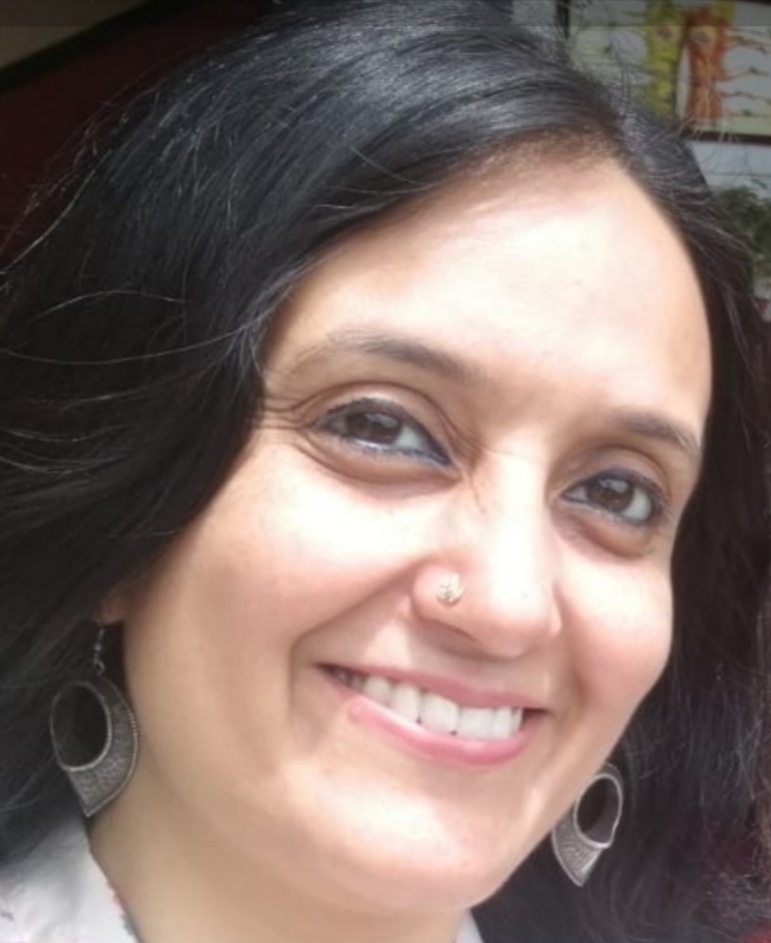 Kavita, an alumna of IIM Ahmedabad, brings 20 years of experience in Experiential Learning, Coaching, Personal Growth & Change. Her forte is Career Transition Coaching and Leadership Development for mid-senior individuals, helping them find success and fulfilment at work . She also teaches Career & Self Development courses at leading management institutes including IIM Kozhikode, IIM Udaipur, IIM Indore and at the IITs.