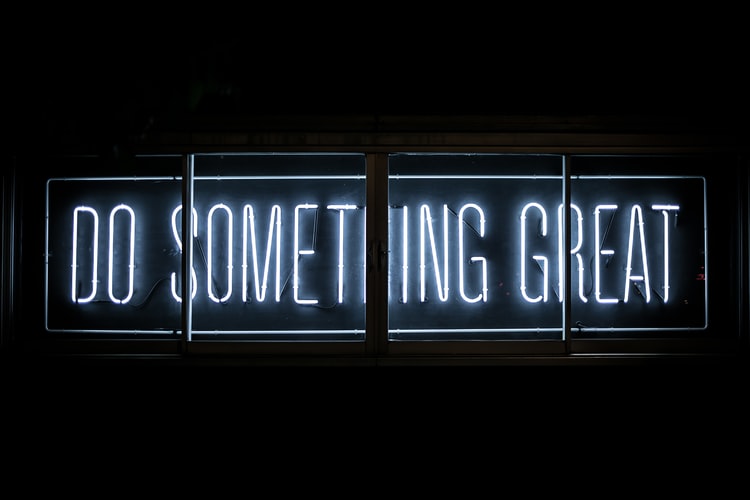 24 Jan

Why Personal Branding Matters and 3 Keys to Build a Powerful Personal Brand

Personal branding matters today, more than ever before, because we are now a part of a growing gig economy and each one of us needs to convey the work we do, the product/service that we offer, through our own personas too.  Personal branding also matters today, because in a world of information overload, people want to connect to each other at a deeper level. And your personal brand differentiates you and allows those who connect with your values, ideas and interests to find you and associate with you.

Dr. Seuss said – "Today you are you, that is truer than true. There is no one alive who is you'er than you." This is the core of personal branding. For every individual, whether you are a graduate student looking for the first job or a CEO who hopes to expand the company in a whole new way, being unique is what helps you stand out and make a difference to yourself and others. And this is where personal branding steps in.

To make your personal brand matter, you need to highlight your exclusive skills and experience in a way that is different from your competitors. This is what will come in handy when you wish to influence employers, employees, business partners, and investors. There is nothing quite like personal branding to help you grow professionally, gain the trust of those who can make a difference to your career, and bag opportunities at the right moment. Personal branding also helps you carve a special niche in the industry you work in, and can turn you into a figure of authority, if you go about it the right way.

Personal branding, after all, defines who you are, what you stand for, what you are capable of, and why people should pay attention to you. First, let's look at why personal branding matters.
Why personal branding matters
Creating career opportunities intentionally
Most professionals don't follow any specific strategy when they set out to build a career or grow in a new direction. In fact, when I ask my clients to take a close look at their career path and figure out how they reached the position they are in right now, the answer is often vague and has nothing to do with any kind of strategy or planning. Most employees, entrepreneurs, business leaders and even job seekers go by random luck or take up an opportunity when it seems financially lucrative or exciting. That's about it!
Set the tone of your career growth through intentional personal branding 
This is the reason why I feel that building a personal brand is so vital for you, whether you are just starting your professional journey or have already come a long way. One of the biggest advantages of personal branding is that it gives you more control over where you want to be and what you want to do, and helps you make career moves in an intentional and strategic manner.
Essentially, with personal branding, you can minimize randomness in career choices and make informed, sensible decisions that are best for you. To build a personal brand, you might need to take things like these into consideration:
What your career path might look like after 3-5 years
Things that motivate you and things that you are ready to pursue with passion
Your talents and abilities that make you unique and the ones that you hope to hone in future
Keeping such factors in mind can help you assess where you are in your career path and what you might need to do to reach your goals. This will help you make the right moves, with knowledge and confidence.
Not only for professionals, for entrepreneurs too, personal branding should be a priority. It will not be easy, far from it. It requires consistency and a mix of art and science. You will have to master social media, know who your client is and how to engage them. Show them how capable you are.
Read – Why Having Hobbies and Interests Can Be Great For Your Career Growth
Building influence
Career growth is not just about grabbing the right opportunities, but also about making yourself visible and impressive enough to catch the eye of people who can give you those opportunities. To ensure that, you need to exert a positive influence on such people who are in positions of power or decision-making. And that is why personal branding matters. It can help you portray your abilities and skills in the best light and show the world what you can do best.
Communicate your expertise and point of view through personal branding
Personal branding is essentially like a value proposition that you use to achieve your goal, whether it is to get that promotion you have been eyeing or a new job that can change your life. Without a personal brand, you might get ignored for things that you really want. For instance, if you are someone who takes charge of arranging parties, picnics and birthdays at the office, the management might see you as someone who takes care of homely things rather than someone who can lead.
However, building a strong personal brand takes time and effort, and should be a combination of planning and action. Once you identify what your objectives are, who you need to influence to accomplish those, and how you want to portray yourself in front of them, you are ready to start your personal branding journey. Your personal branding journey will usually involve
Promoting yourself in an authentic way, reframing the idea of self-promotion as that of sharing and serving others through your expertise and communicating this with confidence
Sharing your work, your interests and values with pride and enthusiasm
Identifying an area of expertise where you can communicate a strong point of view around it
Now, while every individual has a personal brand even if they don't recognize it, powering and shaping up the brand the right way is important. For that, you need to make conscious decisions and take action.
Read – 3 Big Ideas for your Career Development
Here are 3 keys to building your personal brand
Consistency
Consistency is one of the most important keys if you want people to know what your specific skills are or what kind of knowledge you are capable of sharing. Hence, zeroing in on a particular domain that you are an expert in can help. Whether you want to be known for your prowess in data science, creative writing, or teaching skills, pick a topic and go with it. Then make sure you share your knowledge and actions in a consistent manner to gradually build a personal brand.
You can take cues from a business leader like Anand Mahindra, who consistently tweets about the things that inspire him, enlighten him, make him think, and even tickle his funny bone. Bill Gates is a tech giant who is pretty consistent on Twitter too, especially when it comes to humanitarian and social topics.
Frequency
To influence people and build a powerful brand, you need to make sure that your message (based on your skills or knowledge) gets conveyed as much as possible and as widely as possible. So, after zeroing in on your domain or topic, try to regularly share relevant and engaging visuals, articles, videos and even podcasts across different channels. Make the most of social media channels, online forums, and even the conversation platform in your company. This way, you can build your thought leadership and grab eyeballs of those who can make a difference to your career.
Get inspired by Richard Branson's active presence on Twitter, where he shares his thoughts about current affairs, business adventures and a lot of motivational content as well. He has a formidable presence on LinkedIn too, with more than 18,000,000 followers.
Visibility 
Visibility is probably one of the most important personal branding secrets you need to know about. Unless your message is as visible as possible, sharing your thoughts and ideas consistently and frequently won't make sense. Publishing your work, being active on social channels, creating podcasts and joining hands with other industry or thought leaders, will often get you the visibility you need.
For instance, check out how the famous motivational speaker and life coach Tony Robbins utilizes multiple marketing channels to convey his beliefs, messages and advice. Not only is he active on Twitter, but he also organizes seminars, does infomercials, and has published quite a few self-help books. His playbook on financial freedom, called Unshakeable, is especially famous.
To sum up
No, a strong, meaningful and influential personal brand is not something that you can build overnight. In fact, you might have to put in years of effort, keep re-examining your values, and make sure that your actions resonate with those values in the best way possible. Plus, as discussed above, letting the world know what you are doing and why you are doing it is crucial too. However, if you are patient and persistent, you will be able to realize all the benefits of personal branding and open up professional vistas that you have only dreamed of before.
Can't wait to start building an awesome personal brand? Find out more at kavyata.in/personal-brand-bundle
Read Also – How to Choose the Right Career Coach?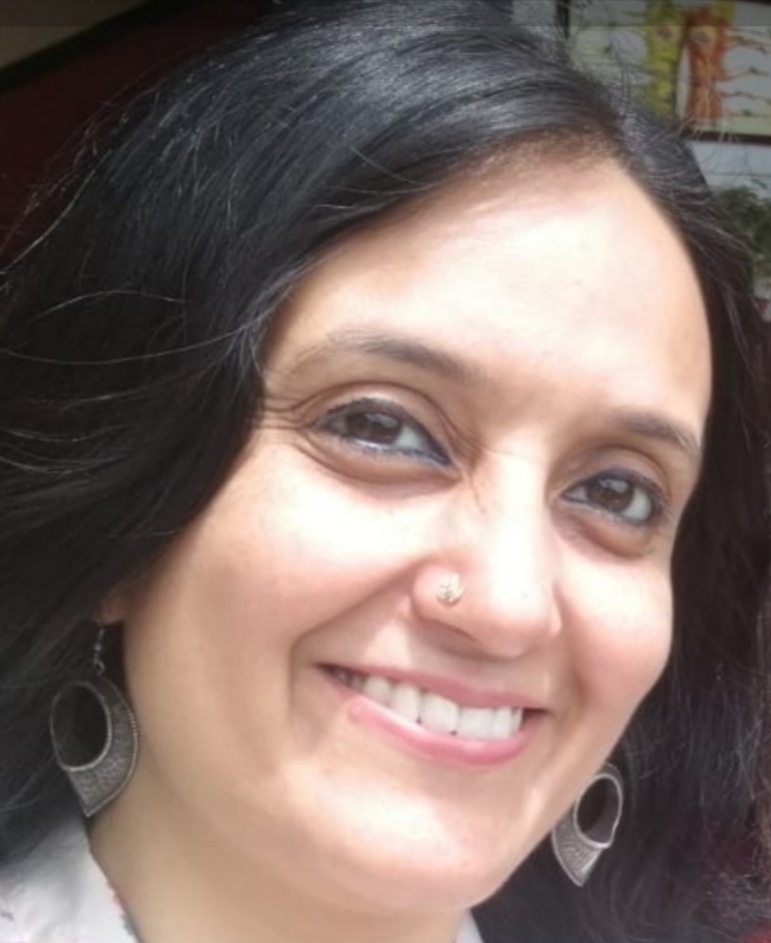 Kavita, an alumna of IIM Ahmedabad, brings 20 years of experience in Experiential Learning, Coaching, Personal Growth & Change. Her forte is Career Transition Coaching and Leadership Development for mid-senior individuals, helping them find success and fulfilment at work . She also teaches Career & Self Development courses at leading management institutes including IIM Kozhikode, IIM Udaipur, IIM Indore and at the IITs.