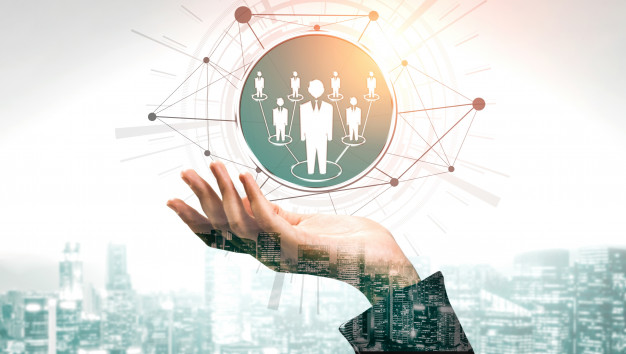 08 Sep

Why Should You Join Career Development Courses Online During The Pandemic?

There's an explosion of career development courses ever since we've been struck by COVID19. Well, COVID-19 has definitely shaken things up, not least of them careers and the way work is done. WFH – these 3 words are today understood even by 3 year olds as they see their parents glued to their laptops while also in-between picking them up for hugs and short bursts of play time. 

So in the midst of all this and towards the 'new normal' that we are headed for, where does career development come? And more importantly, how are you expected to invest in your career development and choose among the multitude of career development courses? 

The answer to this lies in 2 words – ONLINE and IMPERATIVE. Which means that taking responsibility for one's career development is imperative and absolutely necessary and you have to turn to Online career development courses to make the most of this time and get prepared for the future. 

Before we turn to the specifics of Career Development courses and workshops online, let's understand what trends are necessitating this move towards online investment in careers.
4 Trends supporting Online Career Development Courses
1. Demand for flexible talent grows considerably: Organizations of all sizes are taking a hard look at costs and turning to flexible hiring, gig workers and contractual hires to keep costs manageable while also ensuring steady supply of talent. The demand for flexible talent has increased three to four fold. At the same time, large numbers of people have been affected by job losses, furloughs, pay cuts. So there is a gap between job seekers and employers – this is a gap which is of relevant skills and those who can demonstrate the ability to fill this gap by reskilling/up skilling, and then positioning themselves smartly, stand to gain in terms of career development.
2. Increased trend towards WFH and reduced importance of the office as a learning hub: A second interesting trend is of Work from Home (WFH) which is expected to continue to a significant extent even post covid. Organizations are cutting back on expensive and sizeable office spaces as they want a certain percentage of employees/talent to work flexibly, either from home or from other plug and play options like co-working spaces.
What this means is that, the office which was a hub for a lot of training and learning activities related to career development, is no longer going to be such a hub. With social distancing measures expected to continue, the possibility for training in physical locations goes down considerably. And therefore the onus for learning and driving one's career development shifts to the individual and the space for doing this often becomes virtual.
Read – 11 Reasons Why You Need a Career Coach
3. Shake up of talent across different sectors: There has been a shake-up of talent requirements across different sectors and reskilling is required to adjust to this. Sectors like ed-tech, fintech, e-grocery are seeing a boom while others like travel have seen a shrinking of demand for talent. For instance, compared to pre-COVID, job seekers who are currently in the badly affected sectors (such as Recreation & Travel) are 6.8 times more likely to look for jobs in a different sector.
Consequently, people will have to reskill and/or reposition themselves to take advantage of this shift in demand, which means they have to invest in their careers and career development quickly, to respond to the changed external environment. Again this creates the need for people to take their career development into their own hands during the pandemic and steer the course of their careers in the best possible direction they can.
4. Much greater competition among job seekers: The fourth trend which supports the reason to invest in career development courses/workshops online, is the increase in competition among job seekers. According to the Workforce Confidence Index for India, released on LinkedIn, which has data from the India Labour Market update, the competition for jobs has doubled, compared to six months ago.
The average number of applications per job posted on LinkedIn increased from around 90 in January 2020 to 180 in June 2020. By now this may have increased even more. What this means is that, to stand out from the competition, you have to demonstrate significantly better skills, plus put the shine on your transferable skills, and be able to convince interviewers through effective communication and storytelling, about your personal brand. All this means that you need to do the homework on your career development plan. 
Against these significant trends, job seekers and professionals have to work on their career development plans and career development workshops online are a great way to get ready for this new future of work. 
Read – 8 Ways to Grow your Career Sustainably
How can you benefit from career development courses online:
1. Engage in self-discovery and research: If you have been affected adversely by the pandemic in terms of your job, you need a spot of self-discovery and research to find what transferable skills you have. This can help you identify the right sectors to apply to and build a convincing case to get hired in sectors different from the one where you had been employed. You also need to find out which are skills gaps that you have to plug to make yourself employable quickly.
For instance, the top 5 in-demand jobs in the current environment (according to India Labour Market Update June 2020, Linked In) are: Software Engineer, Business Development Manager, Sales Manager, Business Analyst, Content Writer. The top 5 skills are : JavaScript, SQL, Sales Management, Team Leadership & Recruiting.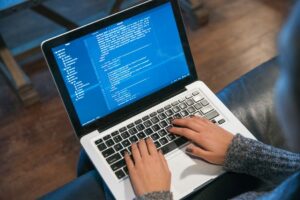 Career development courses teaching hard skills like coding in Python, JavaScript have become hugely popular during the pandemic
When you reflect on your past experiences and see what skills and accomplishments you have built up, you understand the opportunities available to you and the gaps you have to close. So start your career development online by assessing your skills, abilities and motivations. A career coach can help you with this.
2. Find a virtual job buddy/buddies:  Job search during the pandemic is mentally and emotionally demanding and being a part of a success team where you have virtual job buddies, can keep you going through this difficult time. Join a group coaching program or group career development course online – now from the comfort of your home, you can find a group of buddies who are as committed as you are to career development and together you can set career goals, share progress and keep each other accountable for your progress. This way you are much more likely to succeed, especially if you want to change sectors, learn a new skill etc.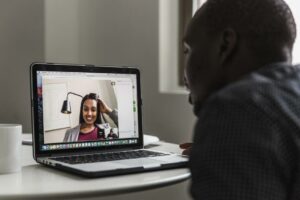 Find virtual job search buddies through group career development courses online
3. Home is a good space for improving your personal brand: Now, more than ever, you need a strong personal brand, which testifies to your skills and abilities. While you may have the requisite skills, you may not have put it all together when working in a full time job, and that too in an office setting. Now that you are mostly working from home, carve out some time and work on articulating your personal brand.
With career coaching focused on understanding and putting together your personal branding elements, you will be able to strengthen your visibility as a jobseeker during these times. Career development through personal branding is an imperative of the pandemic and will remain so in the future of work. 
Read Also – Career transitions during Covid19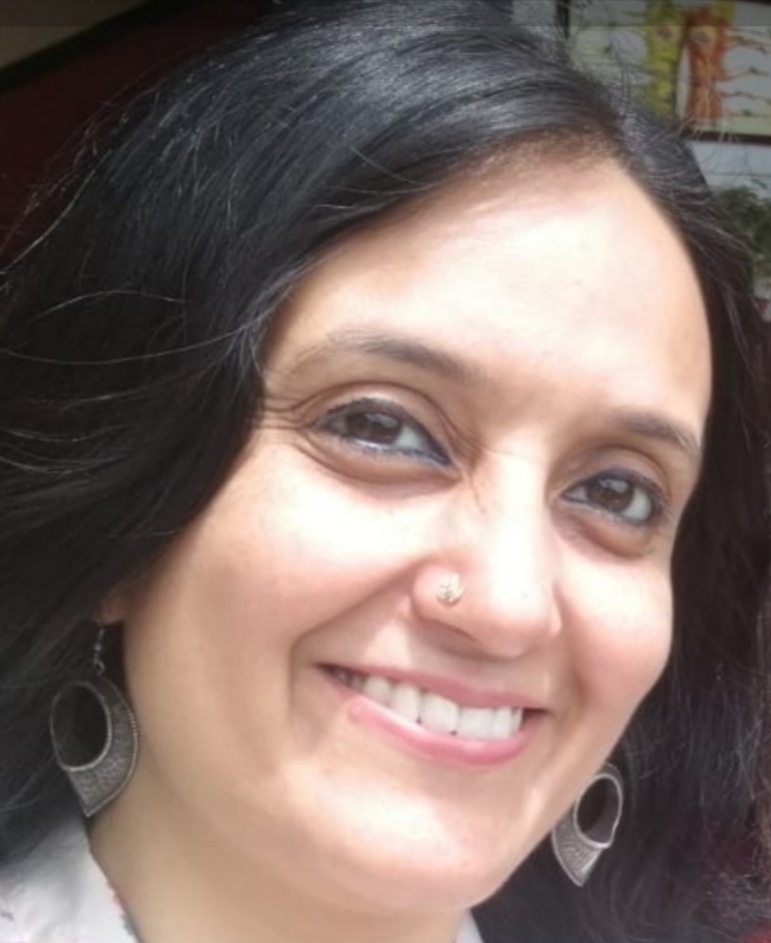 Kavita, an alumna of IIM Ahmedabad, brings 20 years of experience in Experiential Learning, Coaching, Personal Growth & Change. Her forte is Career Transition Coaching and Leadership Development for mid-senior individuals, helping them find success and fulfilment at work . She also teaches Career & Self Development courses at leading management institutes including IIM Kozhikode, IIM Udaipur, IIM Indore and at the IITs.