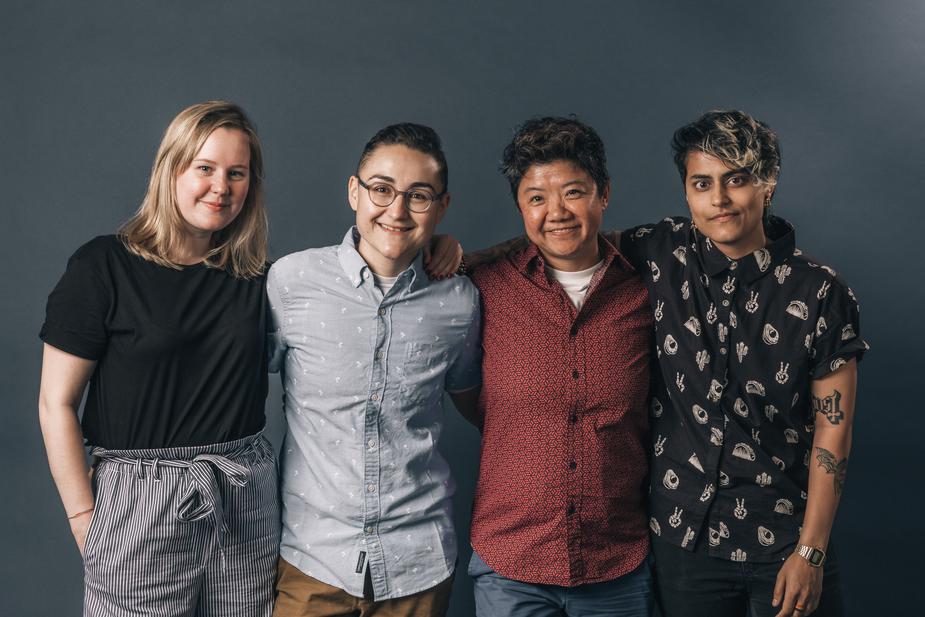 15 Mar

Networking Made Easy For Introverts – Top 3 Tips

As an introvert, I have made at least 5x the number of connections in the past one year, since covid, than pre-covid. So what or who has changed?
1. NETWORKING IS ABOUT VOICE, NOT ABOUT BUSINESS CARDS:
I think much like 'inbound' vs outbound marketing, I've found the difference between 'inbound' and 'outbound' networking – the initiation of connect has happened because I've shared my stories//povs and people resonating with that have reached out. Being an introvert, doesn't mean I can't share my voice.
2. NETWORKING IS DRIVEN BY CURIOSITY
I may be an introvert, but I am also intensely curious. So I seek out people with new, interesting ideas and connect. And with more people using the virtual medium to share their ideas, there's always plenty of inspiration to be found.
3. NETWORKING IS LIKE A VIRTUAL WATERING HOLE
'Networking' is now limited only by is your 'net working?' As long as internet is up, there are many ways for introverts to connect. After all, networking is like a watering hole, where different kinds of species come to drink. So virtual watering holes are often as effective as other kinds of watering holes. For introverts, they may take away the pressure of being in a physical space with many people.
If you're an introvert, curiosity, sharing your voice and of course a good net connection, may do the trick for you too when it comes to acing networking.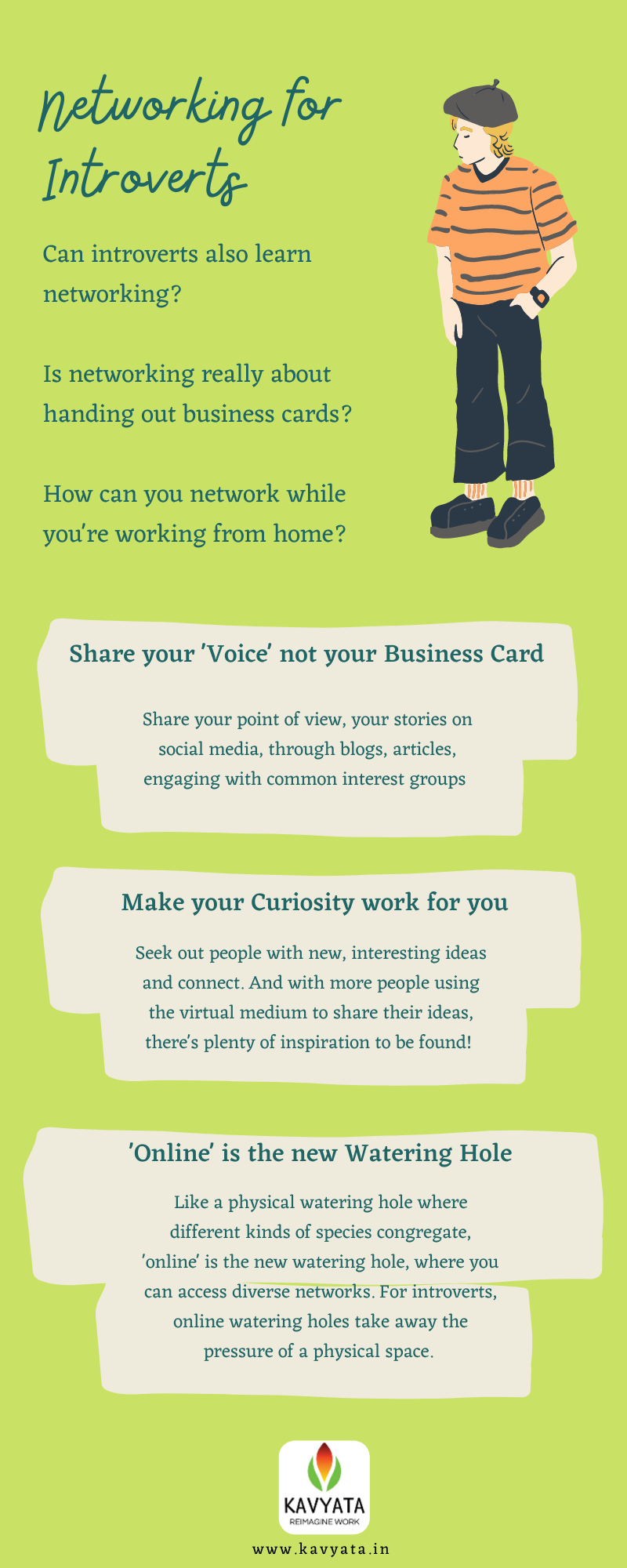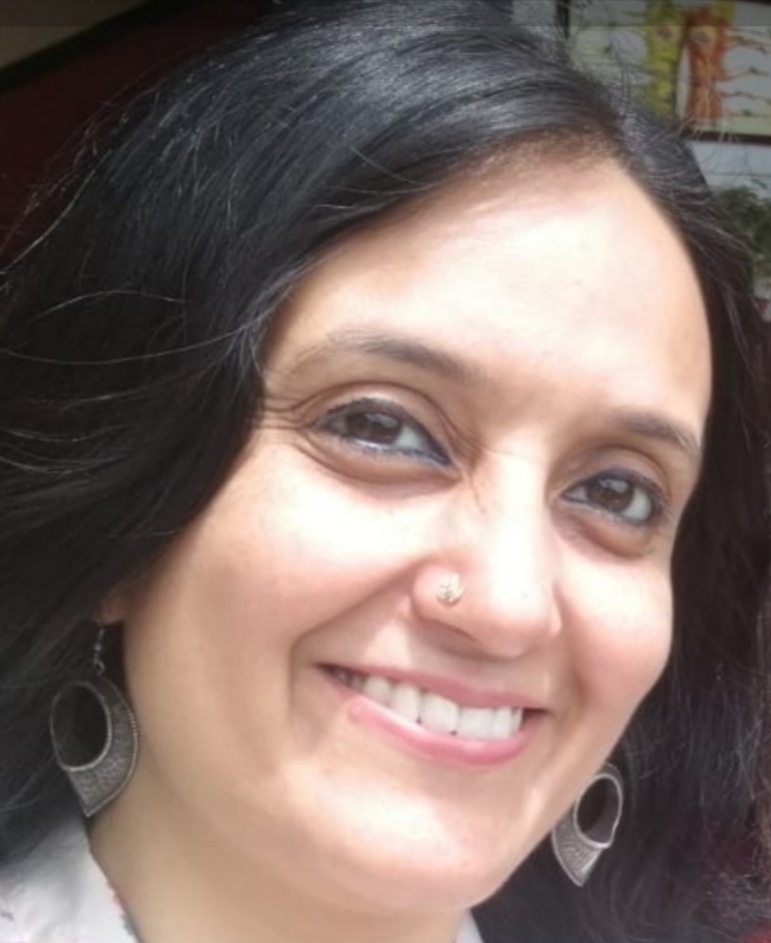 Kavita, an alumna of IIM Ahmedabad, brings 20 years of experience in Experiential Learning, Coaching, Personal Growth & Change. Her forte is Career Transition Coaching and Leadership Development for mid-senior individuals, helping them find success and fulfilment at work . She also teaches Career & Self Development courses at leading management institutes including IIM Kozhikode, IIM Udaipur, IIM Indore and at the IITs.