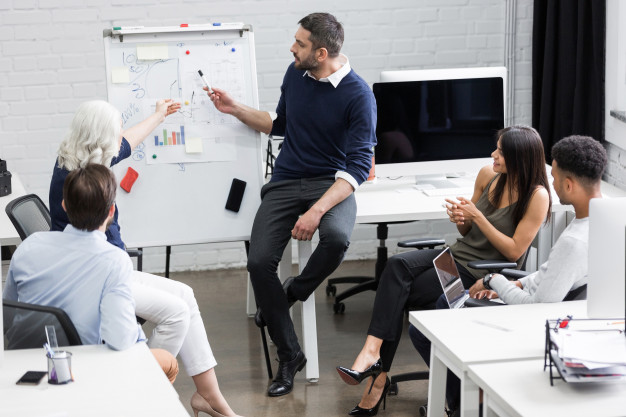 11 Sep

7 Compelling Reasons Why You Need a Leadership Development Program

What is the one skill which employees of all generations, from Boomers to Gen Z want to get better at? Not surprisingly, it's Leadership & Management. According to the Linked In Annual 2020 Workplace Learning Report, nearly 50% of employees of all generations would like to get better at this skill, which points to the overwhelming need for good leadership development programs.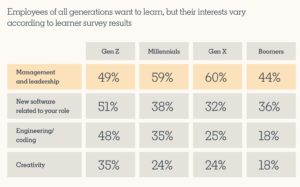 Source: 4th Annual 2020 Workplace Learning Report by Linked In
The need for good leadership has never been stronger than it is now, confronted as we are with highly complex business challenges and external environments. These have combined to drive the need for digitization, creating workplaces that allow humans and artificial intelligence to work alongside in the most productive and efficient way and building businesses that are resilient in the face of relentless change. Highly capable leadership is therefore not therefore a luxury which only top organizations need, it is an all-pervasive, widespread need.
So how can leadership development programs make a difference to individuals and therefore to organizations' performance? Here are 7 compelling ways in which leadership development programs, implemented well can propel individual and organizational performance and growth
Read – 11 Reasons Why You Need a Career Coach
1. Enable better decision making: Effective Leadership Development programs start with and prioritize self-awareness and becoming more emotionally aware with respect to others. This has a direct bearing on the quality and speed of decision making, especially in an environment of uncertainty and flux. When the environment in which decisions are to be taken is uncertain, leaders have to weigh in on not just information, but pay attention to the unseen elements, such as emotions of concerned stakeholders, which leads to buy-in, support, and other positive behaviours such as stretching to meet goals.
Leaders who are more self-aware and emotionally attuned to varied stakeholders have a much greater ability to sense and factor in these unseen elements, making their decisions more robust and effective. They are also likely to be able to take decisions in a more timely manner, because at all times, they are both intuitively sensing the environment and blending that with data and information.
2. Create clarity around vision and enable communication of vision in an inspiring way: Good Leadership development gives leaders the space and tools to step out of the daily grind and take a longer term view of where they want to go as individuals and where they want to take the business and the organization. This helps them clarify their vision, see what elements in it are most energizing and therefore, communicate it in powerful ways through stories, personal examples etc to people across the organization.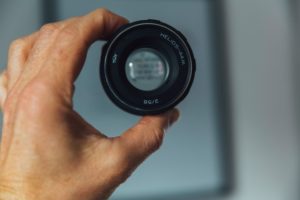 Leadership development programs can help put leaders in touch with their vision
3. Make leaders talent magnets: Great leaders are known not only within the organization but even outside and they cement the reputation of the organization in a powerful way. This in turn, makes these leaders act as talent magnets, attracting high quality talent who would like to work with such leaders. And once, such talent is attracted and becomes part of the organization, capable leaders create practices and systems to develop, coach and give such high-quality talent the right opportunities to grow and prove their mettle.
4. Enhance responsiveness to change: In a study by the Center for Creative Leadership, it was found that when facing an unpredictable business environment, 86% of companies with strategic leadership development programs were able to respond rapidly. Meanwhile, just 52% of companies with less mature leadership. Leadership development increases 'inner agility' of leaders – allowing them to balance immediate business needs with the long term vision of the organization, and therefore being able to respond to change much better.
Good leaders also know how to work with people to help them overcome their resistance to change, by focusing instead on an energizing vision. They act as change enablers and by role modeling responsiveness to change at a personal level, they create a culture which is more open and responsive to change.
5. Enable growth: An organization can only grow if the people themselves feel they are growing. Leadership development programs increase the ability of leaders to grow and develop people. Successful leaders don't just grow personally, they actively promote growth of people working with them. They know how to challenge, motivate, get people to set and achieve stretch goals and in doing so, they promote business growth as well. This benefits the organization too as growing talent in-house is less expensive compared to hiring from outside.
Leadership development programs equip leaders with the tools to coach, train and energize their people. Leaders become more proficient in spotting the aspirations and potential of their people and harnessing these to grow both people and the business.
Read – 9 Stages of Career Change: How Career Coaching Can Help
6. Enhances capacity of leaders to inspire trust: A subtle but profound and long lasting impact of good leadership development programs is when they teach leaders to be able to express their vulnerabilities honestly and openly. Every leader faces doubts, fears and makes mistakes and when they are able to share these with their people, without diluting their belief in their vision and actions towards goals, it can be extremely powerful in making people relate to the human side of leaders. This leads to a strong climate of trust created in the organization, where people feel safe, in turn allowing them to bring in their ideas and emotions more freely. Overall, this leads to a tremendous improvement in the organizational productivity and performance.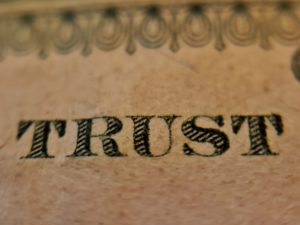 Leaders learn how to foster trust through leadership development programs
In a study around leaders taking responsibility and even blame for some organizational mistakes, it was found that such behavior affected the long term financial performance of the company. Experiments by University of Michigan professor Fiona Lee and her colleagues show that managers who take responsibility for problems like pay freezes and failed projects are seen as more powerful, competent, and likeable than those who deny responsibility
In another study, Lee's group examined stock price fluctuations in 14 companies over 21 years. They found that when top executives accepted responsibility for problems, stock prices were consistently higher afterward than when CEOs denied responsibility.
7. Improve bottom line financial performance:  Consistent investment in leadership development has a highly noticeable impact on financial performance and the bottom line of companies in the long term. In McKinsey's Organizational Health Index, one of the major contributors of organizational health in the long term is Leadership Development which they call Leadership Factory – developing and deploying strong leaders at all levels. Such organizations over invest in leadership development – in talent programs that put leaders in stretch opportunities and stretch roles- to fast track their leadership development.
For all these reasons, leadership development, when done thoughtfully and consistently can be among the most transformative elements with far reaching impact on individuals and organizations. To know more about our leadership development programs, which can be customized to your organization's and leaders context, get in touch at kn@kavyata.in.
Read Also – Why Should You Join Career Development Courses During Pandemic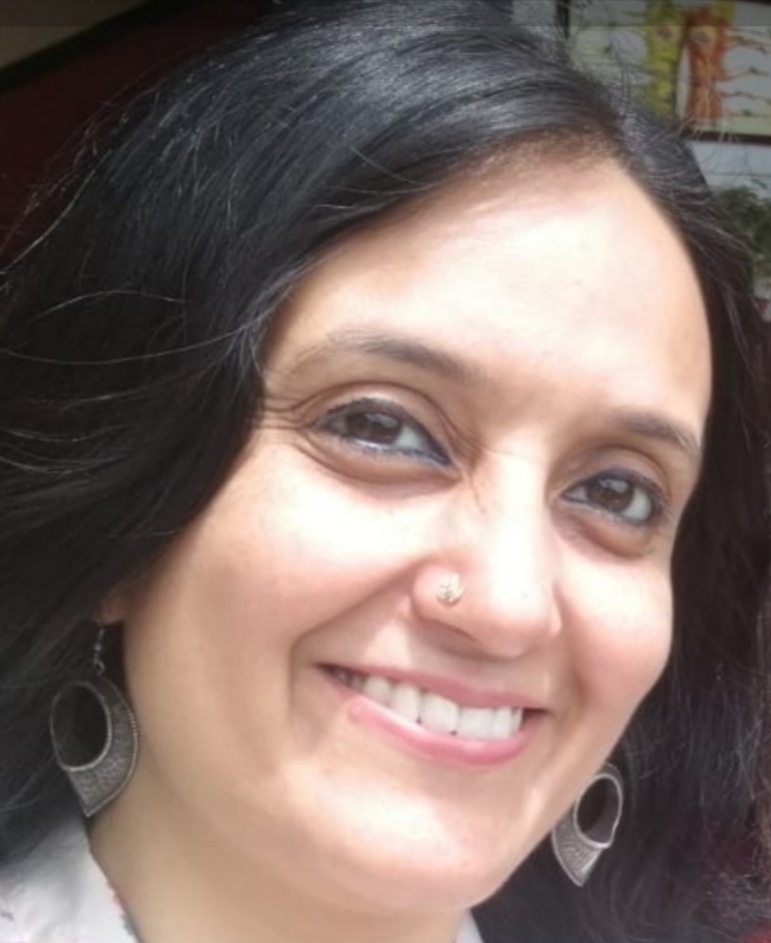 Kavita, an alumna of IIM Ahmedabad, brings 20 years of experience in Experiential Learning, Coaching, Personal Growth & Change. Her forte is Career Transition Coaching and Leadership Development for mid-senior individuals, helping them find success and fulfilment at work . She also teaches Career & Self Development courses at leading management institutes including IIM Kozhikode, IIM Udaipur, IIM Indore and at the IITs.